Employment Opportunities
The Palm Springs International Film Society is a non-profit 501 (c)(3) organization that produces the Palm Springs International Film Festival and Palm Springs International ShortFest in conjunction with year-round community and member programming. Film Society and Festival team members are dedicated to providing the best experience to our festival attendees, filmmakers, and film society members. If you enjoy working collaboratively on a team, thrive in a high-paced environment, and are dedicated to providing excellent customer service, we'd love to have you as part of our team.
Resumes are accepted for posted positions only. Please submit a resume and cover letter to Employment@psfilmfest.org with the title of the position in the subject line.
PALM SPRINGS INTERNATIONAL FILM FESTIVAL 2023
Guest Relations Manager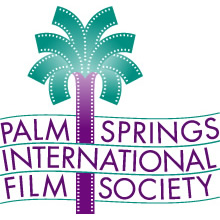 Title: Guest Relations Manager
Department(s): Guest Relations
Reports to: Artistic Director
Duration: Season, Mid-October to End of January
Position Summary:
The Guest Relations team is the primary point of contact for filmmakers and industry guests attending the Palm Springs International Film Festival. GR staff assists with travel planning, arranges accommodations, facilitates ticket and credential requests, and provides general hospitality support for guests. The GR team is also the conduit to the larger festival staff for information about attending filmmakers. The goal of the GR staff is that our guests have the best possible festival experience, and team members must be organized, detail-oriented, and committed to providing excellent customer service for all guests.
The GR Manager guides the work of the GR department and is responsible for timeline, budget, and inter-department communication. The Manager hires and oversees a team of Coordinators who are each responsible for a group of festival guests, a Ground Transportation Coordinator and Assistant responsible for guest transportation to/from/during the festival, a Guest Relations Assistant, and an Intern to assist the department as needed. The Coordinators work with those guests from the invitation stage thru post-festival follow-up, while the Manager holds the big picture of all guests and works with other festival departments on guest-related projects.
Elements of the position include
Offseason/Advance Preparation:
Create a master timeline for the GR department
Set up and prepare FileMaker Pro guest database
Draft hospitality protocols
Create hospitality forms and a master spreadsheet
Set up systems to oversee budget items including air travel, accommodations, and ground transportation
Collect information from Development and Programming departments about travel funding coming from consulates and national film organizations; also find out what details need to be returned to funders post-festival
Draft official festival invitation/offer letters
Write Filmmaker/Industry FAQs
Revise and proof Guest Services Guide with Print Production Coordinator
Design guest itinerary template (to include travel and accommodation details, screenings, events, ground transportation, etc.)
Set up Google spreadsheet for filmmakers' own-show ticket requests; share with GR coordinators and Box Office managers
Set up a template for hospitality suite check-in forms
Pre-Festival (when Coordinator contracts begin):
Hold weekly department meetings to make sure everyone is on track and getting what they need
Supervise coordination of guest travel to the festival and on-site
Gather guest information from the Films database and get guest request approvals cleared before handing it off to Coordinators
Supervise coordination of guest accommodations
Manage travel budget with Artistic Director
Make sure information from programming is getting distributed to all necessary people in your department
Maintain database records to be sure all necessary information is entered by coordinators and assistant
Monitor Coordinators' workloads and adjust as needed
Personally handle special-case guests as needed
Work with Programming, Scenario PR, and other festival departments on crossover
Pull guest reports for Directors and other festival departments as needed
Coordinate sending badge information and photos to Credentials
Schedule site visit/training with Theater Operations
Work with Hospitality Suite Coordinator and Logistics team to plan Suite load in and out
Find out from Special Events if any parties have capacity issues and determine guest invitation lists accordingly
Work with Programming to determine additional invitations for guests (filmmaker dinners, director retreats, etc.)
Support the creation of guest itineraries
Maintain guest air/hotel expense records and send weekly reports to Artistic and Executive Directors as requested
Submit purchase orders for guest reimbursement checks
Request Suite petty cash
During the Festival:
Manage GR staff at the Hospitality Suite; always be available to answer questions and troubleshoot
Greet guests as they arrive at the Hospitality Suite
Work with Coordinators and Registration team to approve and process walk-up filmmaker/industry accreditations
Oversee GR Assistant sending event reminders to guests
Manage distribution of special event tickets
Support flow of communication between Coordinators and Transportation teams
Supervise distribution of reimbursement checks
Maintain accounting for travel/hotel/transportation budget and inventory
Make sure guest information is current in the database and that festival staff is aware of any changes, additions, cancellations
Attend and assist at events as necessary
Post Festival:
Supervise and support Coordinators' finalizing guest details (attendance dates, hotel usage, reimbursement payments, etc.) in the database
Pull final cost report and reconcile with Coordinators
Turn in Suite petty cash and expense report
Lead department wrap meeting; participate in wrap meeting with Directors
Request wrap reports from staff
Archive letters, forms, etc. that can be used in future years
Generate a summary report of how many film/industry/media guests attended, how many hotel nights were used, etc.
Revise Job Description and Timeline
Write a thorough wrap report
Abilities required
3 years of progressive related experience in a fast-paced environment
Ability to work independently
Effectively manage and communicate in a team environment
Tactfully balance the guests' needs with festival protocols
Experience managing large database
Ability to problem solve under pressure
Working knowledge of FileMaker Pro, Microsoft Office products
Excellent interpersonal, written, verbal, and negotiating skills
Strong organizational skills with the ability to prioritize
Experience dealing with confidential information
Professional appearance and demeanor
Personal car for travel preferred
DisclaimerThe above statements are intended to describe the general nature and level of work being performed by people assigned to this classification. They are not to be construed as an exhaustive list of all responsibilities, duties, and skills required of personnel so classified. All personnel may be required to perform duties outside of their normal responsibilities from time to time, as needed.