What's New?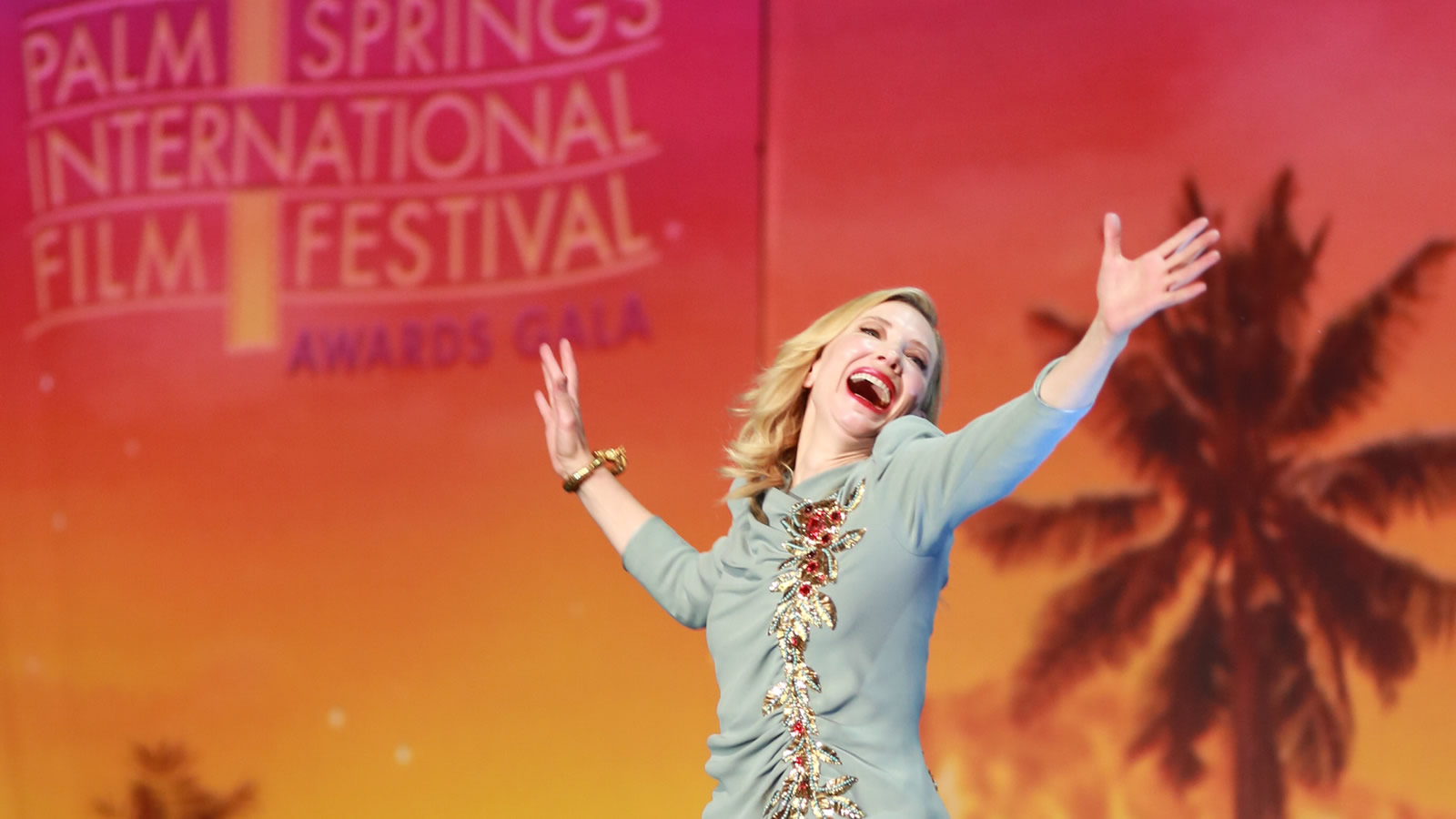 1. It's Responsive!
Easily view and navigate the website on your desktop, tablet, or phone.
2. Log-in/Log-out & Cart
Log-in to your account to make purchases. The log-in link is in the header to the right. When you are logged-in, the option will read "log-out"
Your Cart is also shown in the header to the right. Easily review your current items by clicking the cart. You must be logged in to view and add items to your cart.

3. Film Finder
The new film finder makes your search easier. View films by film program, genre, region, director, mood, or venue. Films will appear in alphabetical order.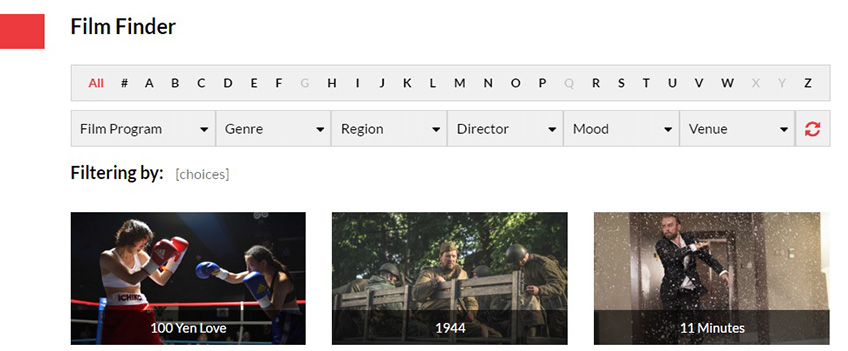 4. Follow the Header
New improved headers make it easy to determine whether you are browing the Film Society, International Film Festival, or ShortFest.
---
You'll see this header when you are on Film Society pages. Learn about the film society as a whole, membership, education programs, public programs, staff, history, and more.

---
Once you begin browsing a specific festival, the header and navigation menu items will change. Any page that is festival specific will have a film festival header. You can always return to the Film Society Home by clicking on "Palm Springs International Film Society" text at the top of a festival header.

5. Interactive Calendars
There are two calendars, or schedules if you prefer, that can be found on the site. A year-round event calendar which includes member screenings, community programs, important dates, and other special events. The Festival Calendars are specific to each festival and will show films scheduled for that particular festival.
Festival Calendar
Click on a film to see a short description without browsing to a new window; color filters help identify which films you have purchased tickets for (must be logged in), films on standby, films with few tickets left, and hot ticket items. On mobile, the festival calendar is best viewed horizontally.

Events Calendar
The event calendar may be viewed by day, week, or month...simply click the view you would like to see. Click on an event you are interested in to view more information. You may also sort by event type by using the filter choices at the top of the calendar. VIEW EVENTS CALENDAR

MONTH VIEW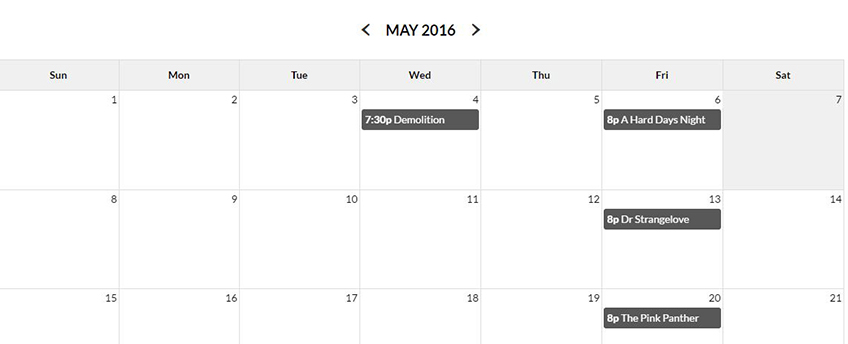 6. Footer
Can't find what you are looking for? Scroll down to the footer...we've included links to all the pages you could possibly need...and it's on every page!
7. Film Details
Films are the highlight of each festival...and we want to give them each the attention they deserve. Our new film detail pages showcase film stills and highlight important film details such as run-time, program, premiere status, and director. You can now easily view the films schedule and guests in attendance.
If you are interested in similar films...scroll down, we've selected a couple "featured films" you may also enjoy.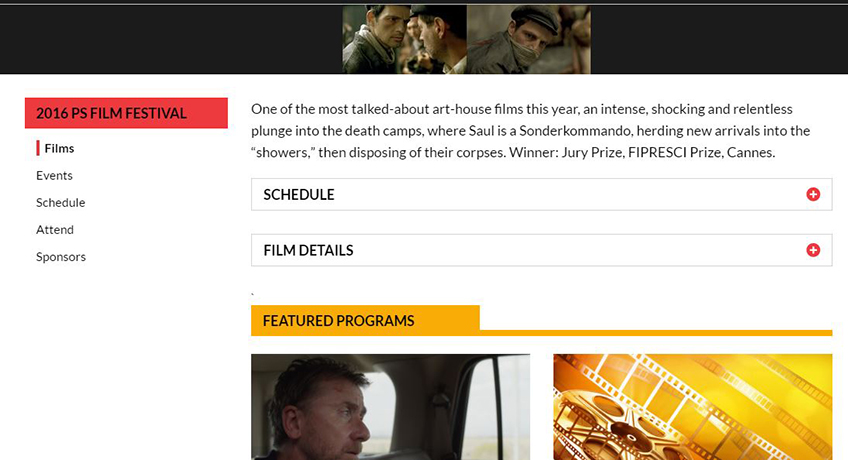 8. SEARCH
Searching our site has never been easier! The seach bar is located in the header. Simply type a word or phrase and press enter. A list of all relevent pages will appear for your perusal.