Where to Eat
Included below are some of our favorite restaurants in town, as well as a few exclusive discounts to those with a ticket stub or festival pass. We hope you enjoy them as much as we do!
Spencer's Restaurant
Spencer's ambience is the perfect blend of stylish elegance and comfortable informality. Join us for Breakfast, Lunch or Dinner in our new expanded dining room or our award winning patio. Nestled at the base of the San Jacinto Mountains, Spencer's offers a popular Palm Springs tradition of culinary excellence featuring a fresh approach to classic American cuisine. Locally voted Best Sunday Brunch, Best Outdoor Dining, Best Power Lunch, Best Wine List, Best Chef, Best Caterer and Most Romantic, Spencer's is Palm Springs' "it" place for any occasion.
---
AL FRESCO | THE HEYDAY | THE TERRACE - HILTON PALM SPRINGS
Al Fresco
Relax by the pool, meet friends in the cooled lounge area or make new friends at the fire pit, Al Fresco in the pool courtyard is a guest favorite. Providing a tempting menu of fun bites and cocktails, just sit back and let us bring the desert experience to you.
The Heyday
Once a pop-up, now an extraordinary burger spot in the Hilton Palm Springs.
The Terrace
Overlooking the vibrant pool courtyard, contemporary flair awaits you at the Terrace Restaurant. Choose from the stylish dining room or our popular outdoor patio and allow our multi-talented culinary team to prepare you a truly memorable meal incorporating fresh, local ingredients. Order your favorite cocktails or choose from our abundant wine list. Serving breakfast, lunch and dinner.
---
The Steakhouse at Agua Caliente Palm Springs
The Steakhouse, honored by Wine Spectator consecutively since 2004 for its extensive California wine list, offers the epitome in casual fine dining and is one of Palm Springs' favorite food destinations. At The Steakhouse, guests enjoy the finest prime steaks and fresh seafood in a sophisticated, comfortable setting, along with first-class service. Executive Chef Kieran Fleming at Palm Springs both expertly craft signature dishes that showcase local produce and fresh seasonal ingredients to create truly unforgettable gourmet cuisine. Our Sunday brunch experience is unrivaled in the area.
---
King's Highway
10% Off Food & Non-Alcoholic Beverages for guests who show tickets stubs/passes
King's Highway and The Amigo Room is the desert diner and cozy bar at Ace Hotel & Swim Club. We celebrate the ineffable, bohemian spirit of the wide-open west.
---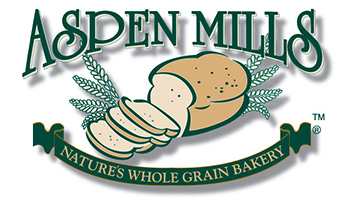 Baking is more than just a business for us - it's our passion. We use only the freshest ingredients available and make our more than 30 different breads with stone ground wheat flour. We are best known here at Aspen Mills for our artisan breads, but we are much more than that. Gourmet sandwiches and fresh healthy salads make a visit to Aspen Mills a treat, and an adventure.
---
Brandini Toffee
Brandini Toffee began with a simple act of encouragement; a family friend who inspired a young confectioner to pursue his creative passion for making sweets with a lesson in how to make toffee. Perfecting his recipe over time, the toffee became the aspiring candy-maker's gift of love and chocolate decadence for holidays, birthdays, and just-because occasions for family and friends. This confection made with affection would soon become the catalyst between two life-long friends and their families to share their scrumptious gift with people around the world.
---
El Mirasol
Since opening El Mirasol Cocina Mexicana in the Spring of 1985, Felipe and Lisbet Castañeda have seen their tiny original restaurant grow into two busy Palm Springs locations. El Mirasol South is still in the original location they opened in 1985. The restaurant is a landmark in Palm Springs and enjoys a bustling atmosphere, small bar and outside tables on East Palm Canyon Drive
---
Jensens
Our full service deli features premium Boar's Head meats, a large variety of homemade salads and entrees, fresh rotisserie chickens and a wide selection of gourmet cheeses. From our foot long grinders to our gourmet selections, Jensen's Deli sandwiches have been famous for more than 20 years!
---
4 Saints | Juniper Table
4 Saints
Seven stories above vibrant Palm Springs, 4 Saints serves creative cocktails, California wines, and a thoughtful menu of modern American fare. Our surroundings are our inspiration: a grill brings the heat of the desert to your plate, and cool 270-degree views pair perfectly with our warm hospitality. No matter where you post up, those panoramic views of the San Jacintos just don't quit.
Juniper Table
Here at Juniper Table you'll find exceptionally fresh fare that's fast and casual with a constant emphasis on local and organic ingredients. Start the day with a selection of light breakfast foods and hot offerings, then join us in the afternoon for Mediterranean-inspired shareable snacks, salads, sandwiches, and heartier entrees. Sip on your favorite coffee drink from our barista menu, enjoy one of our fresh juices or craft sodas, or relax with a variety of draft beers, wine and cocktails.
---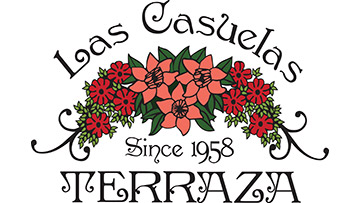 Las Casuelas Terraza
Las Casuelas Terraza features delicious, award-winning food handed down through four generations. From sizzling fajitas to the chicken, mango and avocado salad, Terraza's broad, tempting menu has something for everyone. We also feature a variety of seasonal and local dishes, from sweet corn tamales made with local corn to pomegranate guacamole in the winter. Terraza's consistently great food has won over desert residents who honor us with the valley's "Best Mexican Restaurant" award year after year.
---
lulu california bistro
At Lulu California Bistro, talent, expertise and a passion for great food combine to produce a captivating dining experience. Menu options are both varied and value-priced. The quality is always high. Generous portions are prepared with fresh ingredients and a dash of innovation from award-winning chefs. Freshly baked bread and decadent desserts are made in-house daily, and are perfectly complemented by a cappuccino, latte or an endless pot of fresh brewed coffee. Friendly service abounds.
---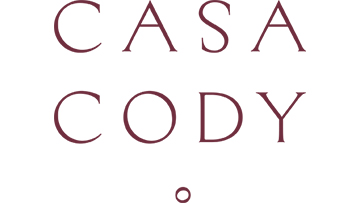 MARKETPLACE AT CASA CODY
10% Off Food & Non-Alcoholic Beverages for guests who show tickets stubs/passes

The Marketplace at Casa Cody is a nod to the classic local mercantiles of the southwest. To nourish and refresh, choose from a variety of artisan-inspired offerings made with garden-fresh, seasonal ingredients in addition to Casa Cody-grown produce, pastries, charcuterie, Lo-Fi natural wines, Mikkeller craft beers, and house-made specialty cocktails. Like any friendly desert neighbor, the market welcomes locals and Palm Springs visitors in addition to hotel guests.
---
Date | Rocks
Date
Whether you dine indoors or outdoors, delight in the modern ambiance at Date. Our restaurant in downtown Palm Springs pays homage to the revered locally grown fruit while featuring fresh ingredients in its dishes.
Rocks
Sip on a handcrafted cocktail or locally brewed beer at the reimagined Rocks. Our chic lounge is the perfect spot to land after a day of exploring Palm Springs. Pull up a chair at the bar or relax outdoors with seating arranged around fire pits.
---
El jefe
10% Off Food for guests who show tickets stubs/passes
At El Jefe Desert Cantina we have everything you need to feed your Palm Springs dream: tacos on the lawn, fresh fruit margaritas, daily happy hour, in-room dining, and a special speakeasy bar for seasonal cocktails and late-night bites.
---
Townie Bagels
Using old school methods, the bagels are made with no-additives flours, mixed and shaped the night before. The next day they are boiled in malted water, seeded or left plain and baked upside down for the first few minutes then flipped over and baked till golden brown. These methods, make for a flavorful and round bagel. Don't be fooled by bakers that just over steam their ovens and call their steamed bread - bagels. Those steamed breads will never get the shiny, malted, chewy crust that only a boiled bagel will have.
---
Located in a historic mid-century Bank building in Palm Springs sophisticated Uptown Design District, TRIO is lively and up beat all year round. Locals (TRIO's regulars) love its varied menu combining traditional Midwest comfort food with a California edge like Yankee Pot Roast, Calamari with Thai Dipping Sauce, Braised Lamb Shank, and Roasted Baby Beet Salad. TRIO's decor matches the mood of the crowd with vibrant splashes of color, creative lighting, and an amazing art collection.
---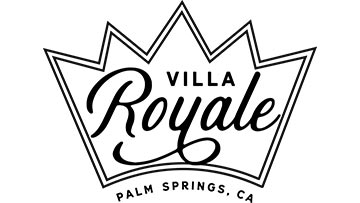 Del Rey
Housed inside stucco walls accented with original, large format oil paintings produced by Juan Casas, Villa Royale's intimate bar and eatery, Del Rey, offers up a twelve-seat oak and marble bar, tufted green vinyl booths and an outdoor patio equipped with a firepit for long nights under the desert moonlight. Inspired by Spanish and Mediterranean flavors, Del Rey's playful menu is served in a small plate format akin to taperías that flourish near the Mediterranean Sea. Del Rey's tapas-style fare, Mediterranean-leaning wine program serving Spanish varietals and local wines and classic poolside cocktails mirrors Villa Royale's communal spirit, inviting guests to connect over the age-old custom of gathering around a table, celebrating good flavors in the company of good people.
---