Pakistan, 1978. Lenny, a rockstar from the Christian community, is offered the chance to reinvent himself as a state-sanctioned singer. With Islamic fervor gripping the nation, he must decide if he can change with the times.

In competition for Best of the Festival Award and Best Live-Action Short Over 15 Minutes.
Program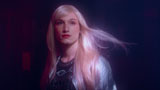 With the odds stacked firmly against them, the longshot protagonists of these shorts must surmount tough obstacles and face down bitter rivals.
Saturday, June 26 5:30 PM PT
film details
| | |
| --- | --- |
| Director: | Hamza Bangash |
| Producers: | Rashid Maqsood Hamidi, Abid Aziz Merchant |
| Screenwriter: | Hamza Bangash |
| Cinematographers: | Yasir Khan |
| Editor: | Hamza Bangash |
| Music: | Jong Ho Choi, Clifford Lucas, Salman Ahmed |
| Cast: | Muhammad Zeeshan, Sherwyn Anthony, Rubya Chaudry, Naveed Kamal |
| Country: | Pakistan |
| Language: | in Urdu/English with English subtitles |
| Year: | 2020 |
| Running Time: | 17 minutes |
| Premiere Status: | U.S. Premiere |
| Primary Company: | CityLights Media, Mansfield Films, Sanat Initiative |
| Contact Email: | citylightsproductions.pk@gmail.com |
| Website: | http://citylightsmediapro.com/projects/nineteenseventyeight/ |