In the deadly desert of Australia, a lonesome Bilby finds himself tied to a helpless baby bird.
Program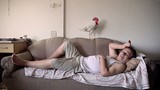 Fish, birds, goats, chickens and everything in between! Whether wild or domesticated, as pets or as a representation of our own true selves, a group of films than explores our complex relationship with animals.
Opening Night | Good Vibrations
The official launch of ShortFest 2018! Join us for Good Vibrations, a top-notch grouping of feel-good films to kick off the festival. The screening will be at the Camelot Theatres, followed by a celebration at LULU California Bistro. Feel the vibrations...it's going to be a sweet sensation.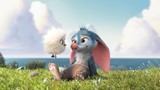 Films for kids and the young at heart, this mix of family-friendly fare features a variety of animated, documentary and live action tales. Free to the public and in partnership with the University of California Riverside, the program will be immediately followed by Camp ShortFest!, a day of films and hands-on sessions about film making free to the public.*Crisanto Street (playing 5th) is in Spanish with English subtitles
film details
| | |
| --- | --- |
| Country: | USA |
| Year: | 2018 |
| Running Time: | 8 minutes |
| Premiere Status: | North American Premiere |
| Director: | Pierre Perifel, Liron Topaz, JP Sans |
| Producers: | Kelly Cooney, Jeff Hermann |
| Editor: | CK Horness, Michelle Mendenhall |
| Music: | Benjamin Wallfisch |
| Screenwriter: | Liron Topaz, Pierre Perifel, JP Sans |