When an Icelandic volcano strands young Thelma's parents overseas, Jean and Vincent are called into urgent baby-sitting duty.
Program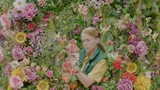 It's true you need two to tango, but two wrongs don't make a right, and sometimes two is too many. These numbers games will make you smile, laugh, and squirm.
Opening Night | Good Vibrations
The official launch of ShortFest 2018! Join us for Good Vibrations, a top-notch grouping of feel-good films to kick off the festival. The screening will be at the Camelot Theatres, followed by a celebration at LULU California Bistro. Feel the vibrations...it's going to be a sweet sensation.
film details
| | |
| --- | --- |
| Original Language Title: | Avec Thelma |
| Country: | Belgium |
| Year: | 2017 |
| Running Time: | 14 minutes |
| Language: | in French with English subtitles |
| Awards: | Best Live Action Short Film, Magritte Awards |
| Director: | Ann Sirot, Raphaël Balboni |
| Producers: | Julie Esparbes |
| Principal Cast: | Jean Le Peltier, Vincent Lecuyer, Thelma Balboni, Gilles Remiche |
| Cinematographers: | Jorge Piquer Rodriguez |
| Editor: | Raphaël Balboni |
| Music: | Daan |
| Screenwriter: | Ann Sirot, Raphaël Balboni |
| Primary Company: | HELICOTRONC |